Virtual Energy Engineer™
Virtual Energy Engineer™ is a monthly reporting service that provides an in-depth utility analysis that have been customized for each customer.
Utilizing the advanced functionality and custom reporting capabilities that we have designed into UtilityRecon®, EnterScape™ is able to offer our Virtual Energy Engineer™ service.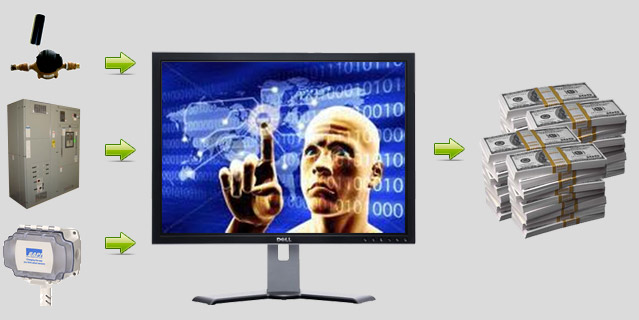 Virtual Energy Engineer™ provides your organization with the benefits of an on-site energy engineer at a fraction of the cost of hiring a qualified engineer. At EnterScape™, we realize that your number one priority is running your operations; therefore, we have developed this service to provide the benefits of advanced energy monitoring while minimizing impact to your team members.
At monthly intervals, an actual energy engineer will utilize the advanced functionality of UtilityRecon® to evaluate the utility consumption of your facilities. These reports can be customized for single facilities or presented as an aggregate report for corporate review.
The monthly Virtual Energy Engineer™ reports will provide the following benefits:
Identify anomalies in utility usage and quality (electrical power)
Identify opportunities for reduction in peak demand charges
Identify opportunities for energy conservation
Provide customer and situation specific recommendations for conserving utilities and ultimately reducing utility costs
The addition of monitoring may make you eligible for the Energy Efficient Commercial Building Tax Deduction – Section 179D.